2 Scary Treat Bags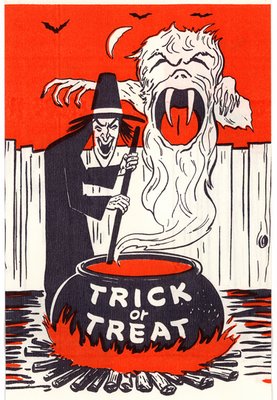 Floating out of the cauldron stew is sort of smokey Blob Monster character with saber tooth teeth. Evil Witch finally doing something other than flying away.
Scary skeleton hiding under a see-thru Harry Potter cloaking sheet with his trusty owl on his shoulderblade.
I hope you enjoyed this week of Treat Bag art stay tuned next week..... it's Halloween Party Time.